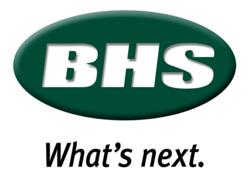 Eugene, OR (PRWEB) April 26, 2012
Eugene, Oregon based Bulk Handling Systems (BHS) has acquired National Recovery Technologies (NRT), a Nashville, Tennessee based company that designs and manufactures optical sorting equipment for the solid waste and recycling industries, among others.
Were pleased to add NRT to the BHS family, says BHS CEO Steve Miller. NRT was founded by some of the brightest scientific minds in the industry and its values have been based on technology innovation, quality of manufacturing and a strong commitment to customer support, values that BHS has as well. Today NRT produces the best optical technology on the market, which strengthens BHS position as a global leader in providing the most state-of-the-art and durable material recovery systems in the industry.
NRT was founded in 1981 and owns or is the exclusive licensee of 29 U.S. patents and five foreign patents covering NIR, X-Ray, Laser, and Line Camera sorting systems. NRT leads the industry in plastic bottle and flake sorting technology, claiming the world's largest installed capacity in PET plastic reclamation plants. BHS has catapulted to the forefront of the recycling industry, and is currently building the largest and most sophisticated material recovery facilities in the world. This acquisition gives the company an additional resource to utilize as it continues to seek cutting edge solutions for a wide range of processing needs.
For more information, visit us at bulkhandlingsystems.com, or contact Peter Raschio via email at peterr(at)bhsequip(dot)com or by telephone at 541-485-0999.
Bulk Handling Systems (BHS), headquartered in Eugene, OR, is a worldwide leader in the innovative design, engineering, manufacturing and installation of sorting systems and components for the solid waste, recycling, waste-to-energy, and construction and demolition industries. Clients around the globe choose BHS because of its experience, dedication to cutting-edge technology, quality construction and durability, and unmatched customer service. BHS has built some of the biggest and most durable MRFs in the world and they are achieving the highest throughput, recovery, and purity rates in the industry.
National Recovery Technologies (NRT) is a recognized world leader in automated industrial inspection systems, materials handling, and process control, particularly in processing of materials for recycling. National Recovery Technologies Inc. was founded in 1981 as a developer, manufacturer and supplier of high performance systems in the field of on-line industrial inspection and sorting of materials for recycling. NRT values technology innovation, quality of manufacturing and a strong commitment to customer support.